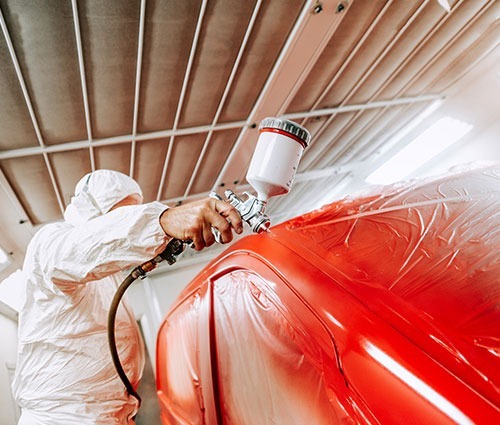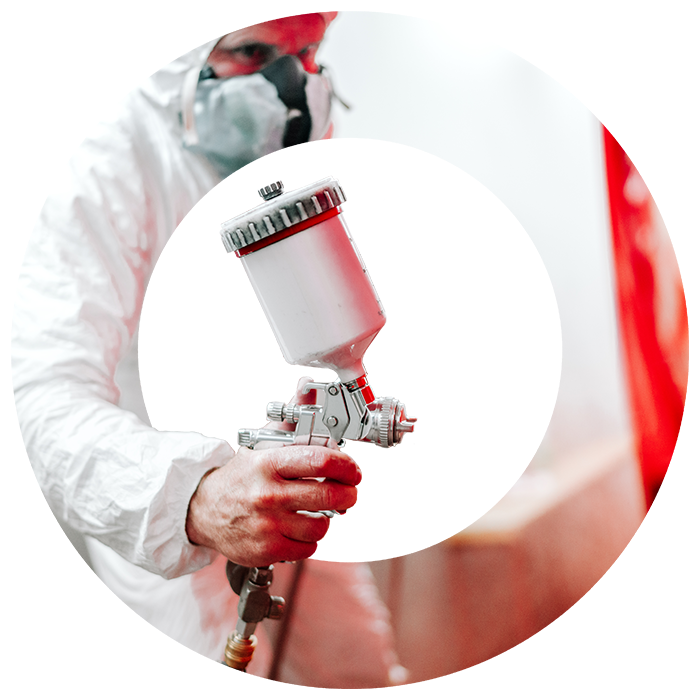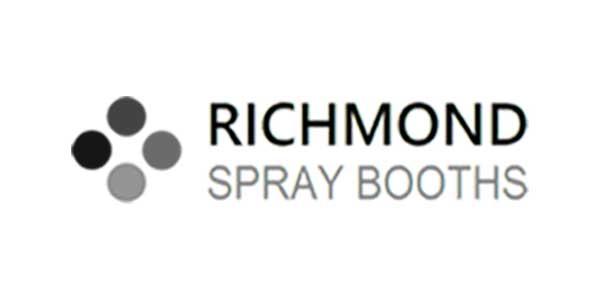 / work / richmond spray booths
Simplify for Maximum Effect
New website, SEO and Google Ads campaign for Richmond Spray Booths
+120%
Goal completions YoY
+96.71%
Goal conversion rate YoY

Website Brief
Richmond Spray Booths are a leading manufacturer and installer of industrial spray booths within the UK. We were asked to create a new website which would be a primary marketing tool to generate a regular stream of new leads.
The website needed to be interesting, interactive and easy to navigate. The design should enhance the content, engage users throughout the online experience and be lead generation focused. Responsiveness across all devices is required to allow the website to offer the best possible user experience to users viewing the website on all sized devices.
Website Development
The user journey is key to the success of the website and the way that users navigate through the website is a key part of this. We looked into how to simplify the navigation, across smartphone and tablet devices, whilst not compromising on the amount of content held on the website.
We built a bespoke CMS to allow admin full control of the website and content. The CMS is easy to use whilst offering a powerful platform to expand the website without the requirement for additional development. This saves the client time and money.
The finished site is simple but effective, with strong calls to action to encourage visitors to get in touch, whether that's by phone, email or directly through the website.
We integrated measurement tools such as Google Analytics into the website to reflect on its performance. As we undertake ongoing digital marketing for Richmond Spray Booths, these tracking tools are a crucial addition.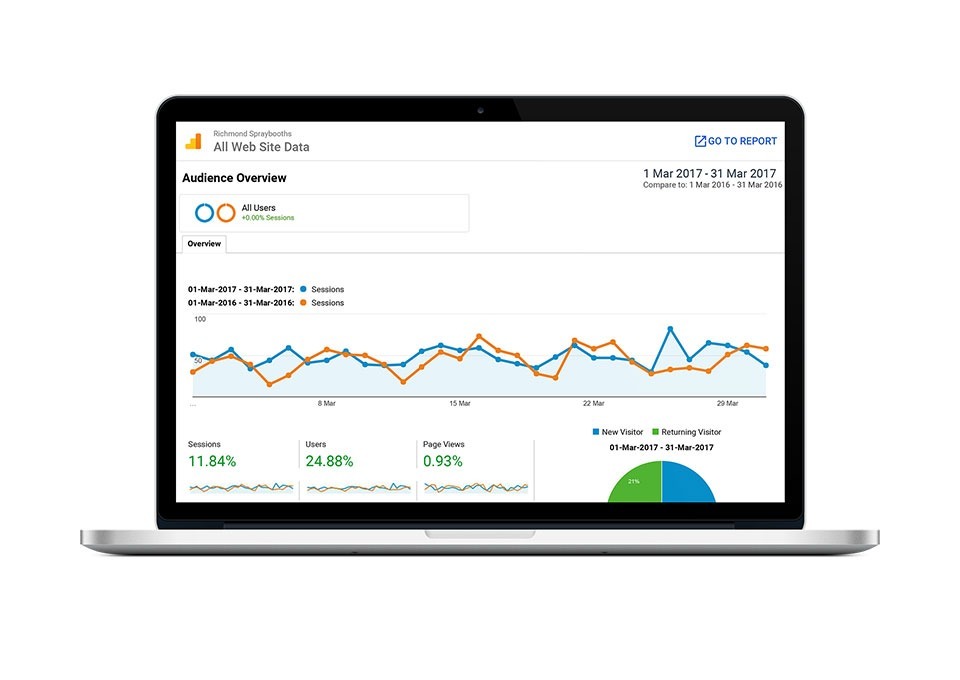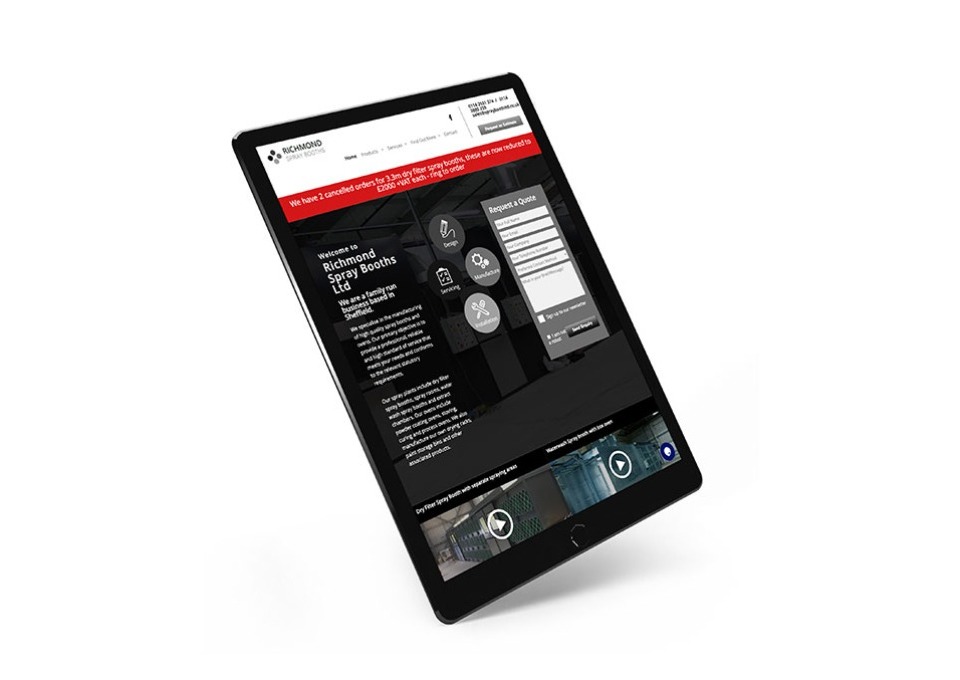 Website Launch - SEO & Google Ads
We were approached prior to the new website launch to ensure that the site was fully optimised, and that a Google Ads account, with ads was set up before the website went live, to give the best chance of a strong launch.
We structured the direction of the Ads account keeping the user in mind, of what they search for and how they search. By creating multiple ads for each ad group, we were able to test the reactions of the target audience and ensure that the ads were increasingly targeted and relevant to attract the right visitors to the website.
Once the visitors arrived on the website, we measured behaviour through Google Analytics, to have a better understanding of how they explore the site and react to the calls to action. This information then fed into ongoing campaigns, to ensure that all SEO activity was increasingly targeted and effective.
To maximise enquires through the website a lot of consideration was put into user experience, through targeted content and prominent calls to action. A good stream of strong leads are now coming through the website both from organic and paid search, due to the ongoing optimisation and research being carried out on the site.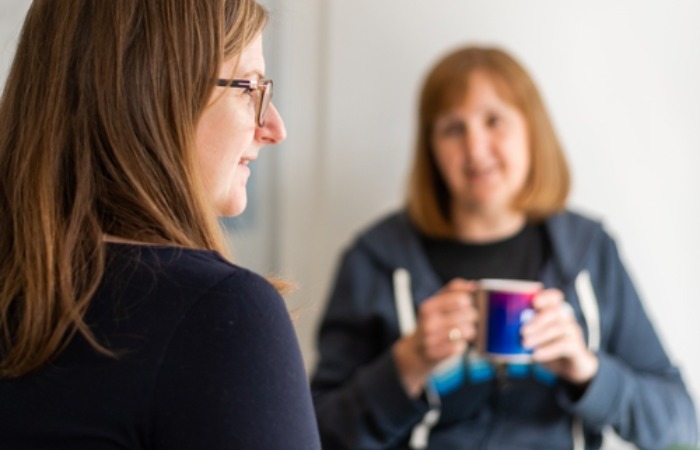 Think Hydra would be the solution for your next project?
Then what are you waiting for, let's start a conversation
Contact Us