Accelerate business growth with end-to-end Strategic Marketing Consulting.
Business Strategy
Strategy is at the heart of everything you do as a business, and you must get it right. Sometimes when you spend all of your time in your business, it can be hard to see the gaps within your strategy. This is where we come in, on a consultancy basis, to understand your goals, objectives, obstacles and pain points, working with you to develop a strategic approach to growing your business through your marketing efforts.
This is usually done ongoing; your strategy needs to grow alongside it as your business expands and evolves. Everything we provide for you is tailored around your business's unique needs and end goals to ensure that it is as successful as possible.
Marketing Strategy
Marketing strategy is crucial to business growth; it supports exploring new markets and audiences and being the foundation for marketing plans and implementation strategy. You know your business best, so we collaborate with you to strategically plan your marketing efforts, ensuring that we are aligned with your business plan at all times.
Your customers and their behaviour are a critical component of your marketing strategy; we work with your existing data to drive insights and ideas to support your business expansion plans. As marketing is more than just identifying who your customers are, we fully understand their needs, including their problems and how your business can help provide a solution.
Digital Strategy
As your business grows and develops, your digital strategy also needs to evolve. We work with you on a multi-channel approach to ensure that all of your digital strategies are working together in unison. Whether that is SEO, PPC, Social Media or Digital PR, we will work with you to establish your most successful channels, develop a strategy, and if required, we can implement it for you.
Sometimes, there can be stumbling blocks when trying to achieve business growth, and digital can alleviate those issues if done right. This is why we are always on hand to help you stand back, look at your current strategy and help you fill any gaps.
Brand Strategy
Your brand is more than just your logo; it is how your customers perceive your brand, right down to the colours you use in your emails. Creating and implementing an ongoing brand development strategy is crucial to any business. As your business grows, your audience can change, which means you need to adapt your strategy.
We work with companies like yours to define your goals and develop your brand strategy alongside those key goals. Whether that's an international expansion, where your logo and brand guidelines need to be refined for global audiences, or whether you are launching a new service, our brand strategists will work with you to support you in achieving your goals.
MustCompare
B2C
Legal and Financial Services
Bespoke comparison website, supported by on-going SEO campaign
Roofco
Engineering and Manufacturing
Sheffield Kitchen Outlet
B2B
Upgrade and redesign of outdated website for Sheffield Kitchen Outlet and promotional video
ProDental
B2B
A bespoke dental CPD system to deliver the very best learning experience
The Expo People
B2B
Google Ads campaign for The Expo People

Latest News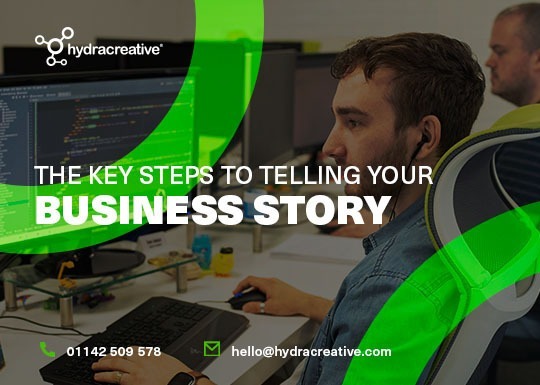 industry insight
The key steps to telling your business story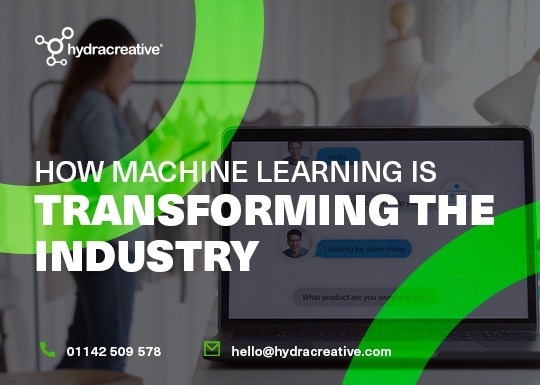 industry insight
Marketing in the age of AI: how machine learning is transforming the industry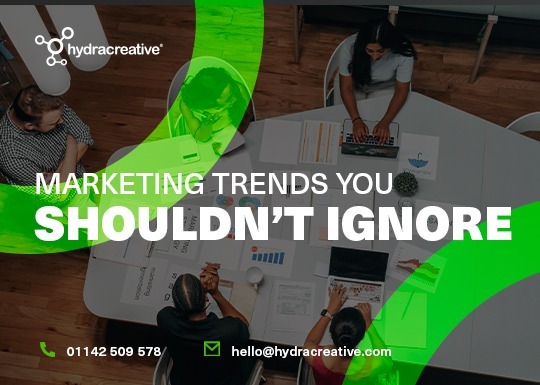 industry insight
Marketing trends you shouldn't ignore in 2023
Frequently Asked Questions
Are discovery consultations only for large projects, or can I schedule one for a smaller project too?
Discovery consultations are essential for projects of all sizes, from small website updates to extensive digital transformations.
Can I request multiple discovery consultations for different projects or phases?
Yes, you can schedule discovery consultations for multiple projects or phases, allowing us to address each one individually.
How long does a Discovery consultation typically last?
The duration depends on the complexity of your project, but the consultation usually ranges from 2 to 4 hours, not including any further follow up meetings, or the work that our experts undertake as part of the Discovery stage, which can take several weeks.
Who participates in a discovery consultation from your team?
Our team typically includes project managers, designers, developers, and strategists, depending on your project's scope and requirements.
How should I prepare for a discovery consultation?
It's helpful to have a clear idea of your project's objectives, target audience, and any existing assets or materials related to your project. But if you're unsure what you want, or the parameters of your project, don't panic! Our team are experts in working with you to define your scope and brief.
What is a discovery consultation, and why do I need one for my project?
A discovery consultation is an initial meeting where we discuss your project's goals, requirements, and challenges. It helps us understand your needs and craft a tailored solution.
What happens after a discovery consultation, and what are the next steps?
After the consultation, we'll provide you with a detailed proposal outlining the project scope, timeline, and cost estimates. You can then decide whether to move forward with us.
How do I benefit from a discovery consultation in the long run?
A discovery consultation sets the foundation for a successful project by ensuring alignment between your goals and our solutions. It saves time, minimises misunderstandings, and results in a more efficient and effective collaboration.
What information can I expect to receive during a discovery consultation stage?
During the Discovery stage, you'll gain insights into our approach, project timeline, estimated costs, and potential solutions tailored to your needs.
Can I schedule a discovery consultation online, and how do I do it?
Yes, you can schedule a discovery consultation on our website by filling out our contact form or contacting us directly through email or phone.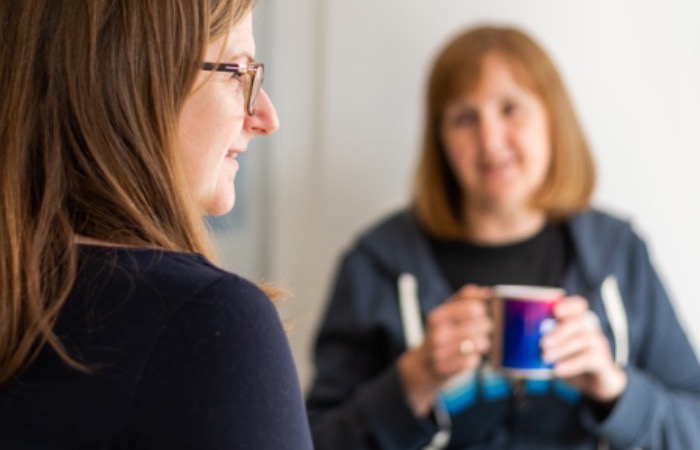 Think we are the solution for your next project?
Then what are you waiting for, let's start a conversation
Contact Us