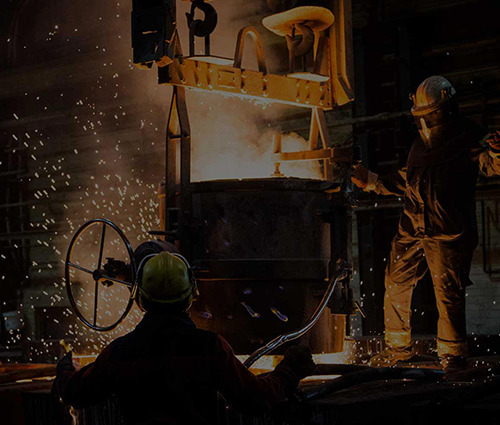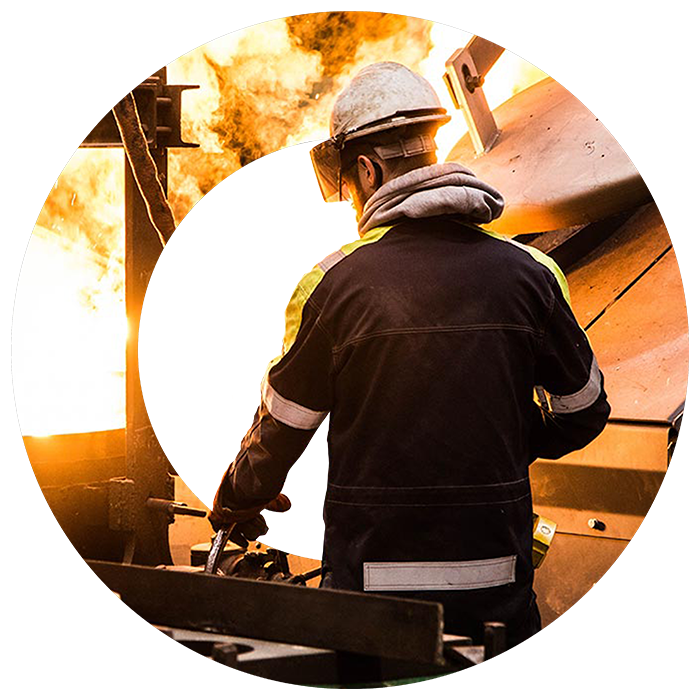 / work / william cook
Digital Makeover Overhauls Traditional Image
Website, design and SEO for world-class engineering brand
113.54%
Increase in users from organic search
148.18%
Increase in new users
10.21%
Increase in average session duration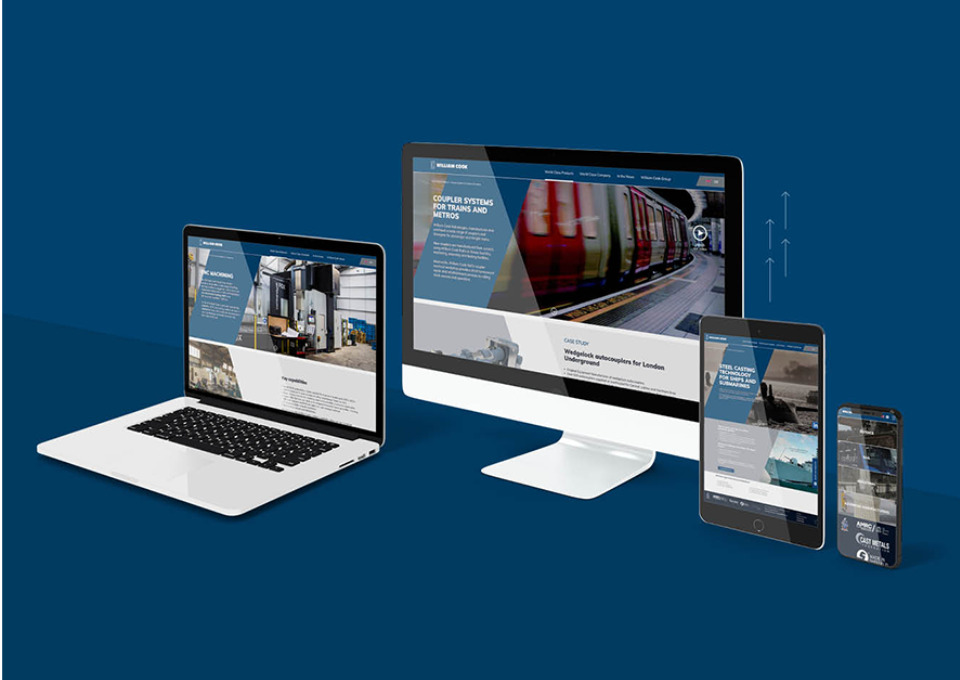 The Brief
The William Cook Group is a World Class engineering company, with over 180 years' experience. The William Cook story started in Glasgow in 1840, where they manufactured saws, before branching out into steel castings. Today, they design, manufacture and overhaul a wide range of high quality, precision alloy and superalloy components and systems for defence, rail and other industries, where safety and reliability are critical.
We've been working with the William Cook Group since 2012, across a whole host of projects. Over that time, we've seen the company grow and diversify, expanding their product offerings and capabilities. The Group were keen to move away from their traditional steel casting image. So, we set about going through and updating their marketing materials to reflect their full range of products, technologies and facilities.

Website Development
We started by updating the website, to act as an online brochure – clearly displaying all relevant product, service and contact information. Working closely with the Group's Chairman, we created a bold design that embodies their dynamic approach to engineering and their vision.
The angled lines and images used are a nod to the Group's forward-thinking attitude. We created a user-friendly CMS system, so the Group can keep the site updated with all their latest news, products and developments. We also built in the ability to change the language, depending on the territory, to reflect their global audience.
Cloud-Based NDT System
And it doesn't stop there, we've also created a bespoke cloud-based system to help William Cook monitor all non-destructive testing (NDT) activity. They needed a way to easily show traceability and produce a variety of different reports and ultimately help them increase their productivity.
William Cook needed a system that'd be able to meet their varied requirements, including the ability to upload photographs, auto-select specifications, look-up previous tests as well as providing a knowledge base for techniques and procedures. Our system is entirely bespoke, from the layout to the logic that powers it. This allowed us to provide all the specific functionality and features William Cook needed, without any extra clutter or buttons that could potentially cause confusion.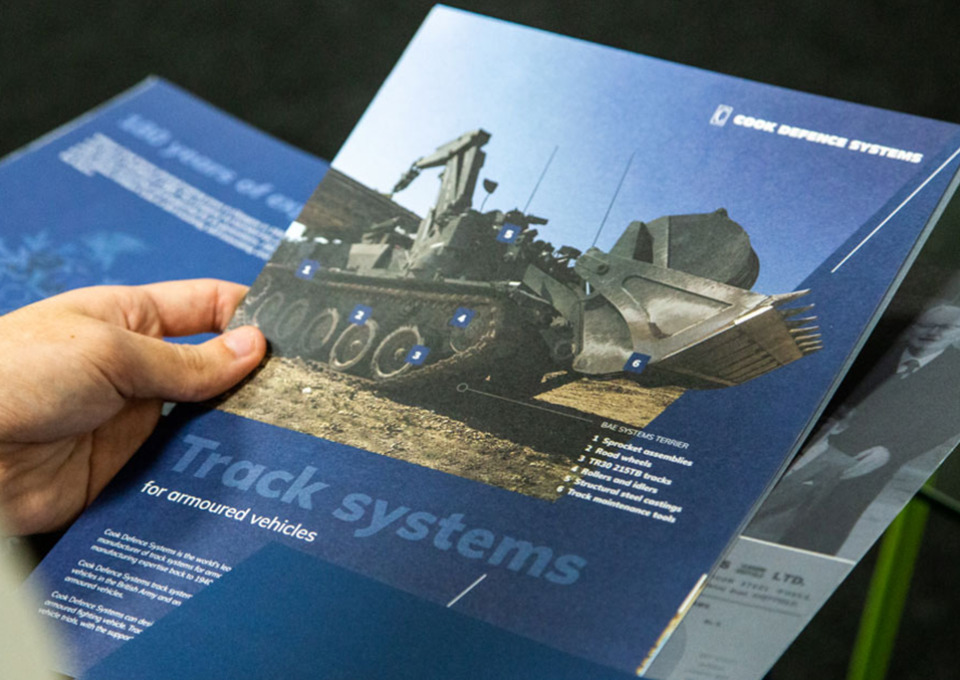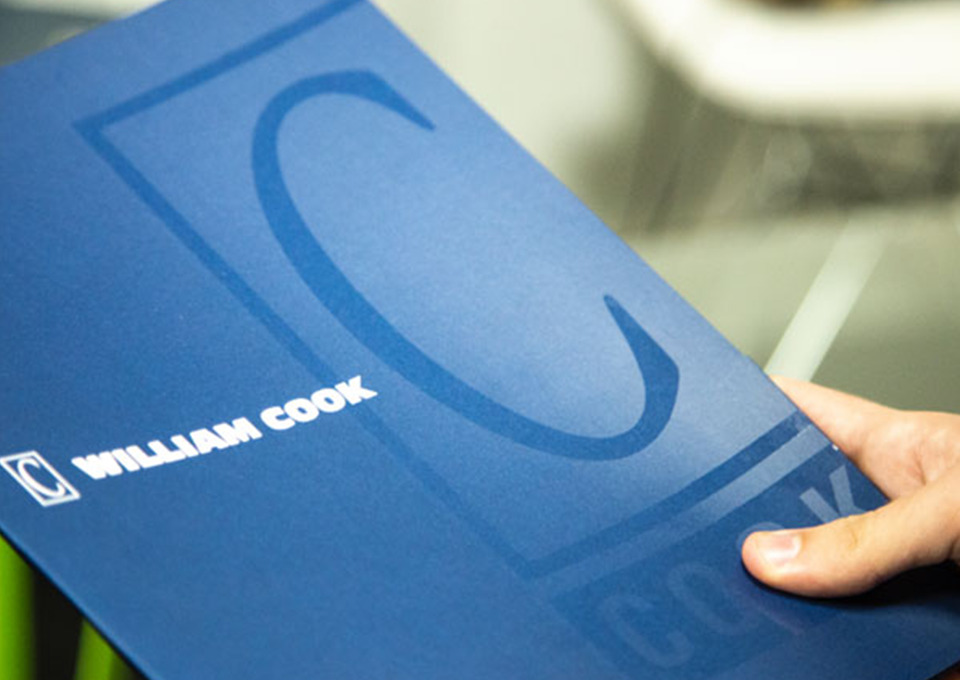 Offline Marketing Materials
As well as their online marketing, we've also worked with the Group to update their offline marketing materials, including designing a bespoke exhibition stand for a major industry show, magazine adverts and a new company brochure. All of which utilised the same angles and large imagery as the website, helping to build a strong and consistent brand. The brochure has been created with a pocket for product inserts, allowing the Group to tailor what they send out to each customer, and so that it can be easily and cost-effectively kept up to date with new products as they're launched.
To provide added flexibility we carefully refreshed the colour palette, introducing new secondary colours. The new colours are clean and contemporary, whilst retaining a premium, quality feel. We also updated the full suite of logos to provide greater consistency across all of the divisions.

SEO Campaign
William Cook wanted to improve brand awareness, enhance engagement, and increase relevant traffic to their website as an ongoing concern, and so they came to us to put an SEO plan in place, and to implement it for them.
Our initial website audit showed that there were a high number of pages without meta-data (the title and description displayed in search engine results). Although this does not directly affect the page ranking, by being vague, or not there at all, it can influence the user's decision as to whether or not they click through the search engine result to get onto the website.
We ensured that each page of the website was fully optimised, to include relevant meta-data, page titles and content. Once completed, these tasks enabled search engines to crawl the website with ease, which enhanced the search engine rankings and visibility of the website.
To improve domain authority and search engine rankings, we identified and removed any bad external links. This is crucial to improving domain authority, as bad backlinks can be viewed by Google and the other search engines as blackhat SEO, impacting negatively on how the search engines viewed and ranked the site. We then focused on creating good quality, relevant, external links to help improve page rank.
For organic search traffic, there has been a 113.54% increase from May 2021 compared to May 2020.
The Bounce Rate has improved by 25.89% as of May 2021 compared to May 2020, which is a key finding when the number of users has increased by 181.50% in this same time period.
Users are spending longer on the site viewing various pages, which we had highlighted as a key objective for the SEO campaign, as the longer a user browses a website, the more they will engage with the brand and the messages portrayed.

"Everyone is super friendly! Also we've got to a point now where our branding is very clear and everyone is on the same level, so it makes the starting point of each project much easier to get off the ground. I feel as though I can ask for help with absolutely anything and trust that they are keeping an eye on the things I perhaps don't know so much about (SEO, for example)." - Jenny Cook, William Cook Holdings Ltd.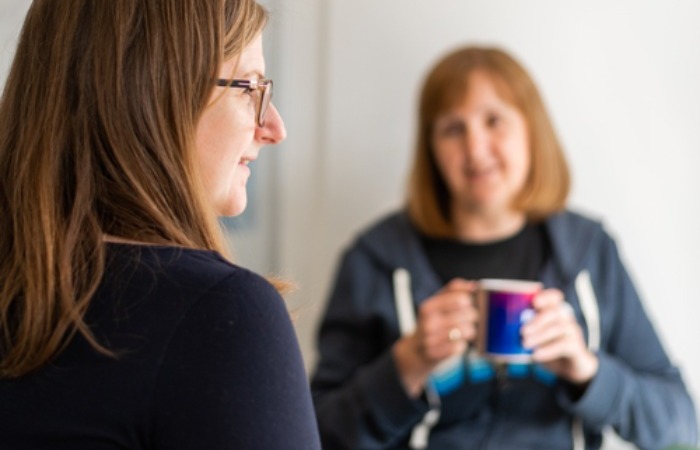 Think Hydra would be the solution for your next project?
Then what are you waiting for, let's start a conversation
Contact Us