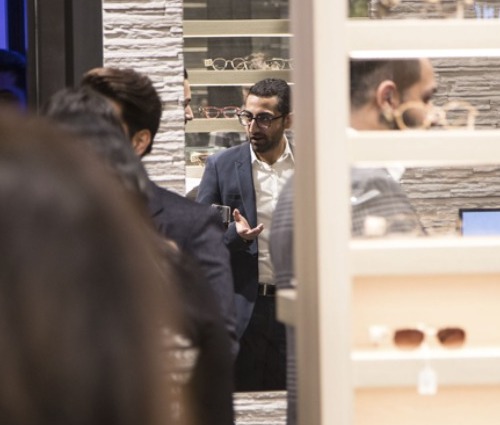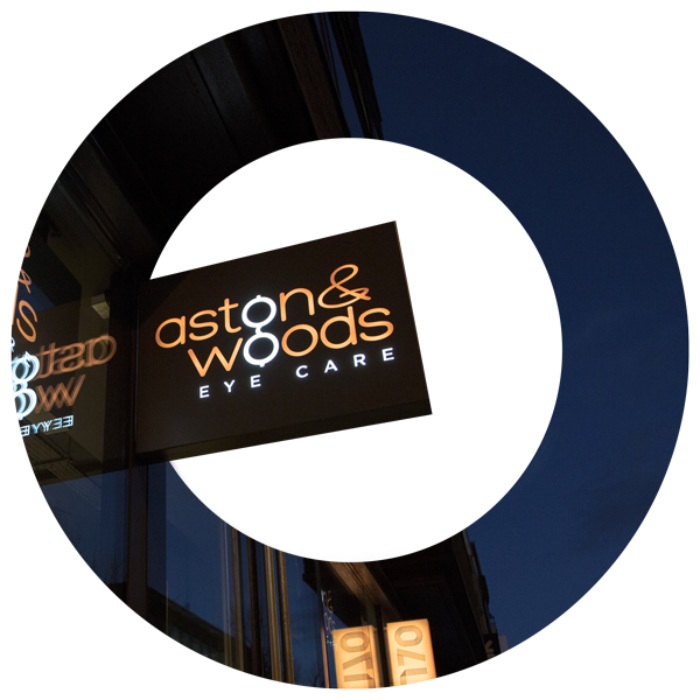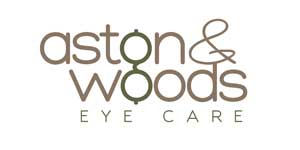 / work / aston & woods
Spectacle of Success for Luxury Optician
Creating and launching a new brand of high-end opticians into a competitive marketplace
+214.29%
Goal conversions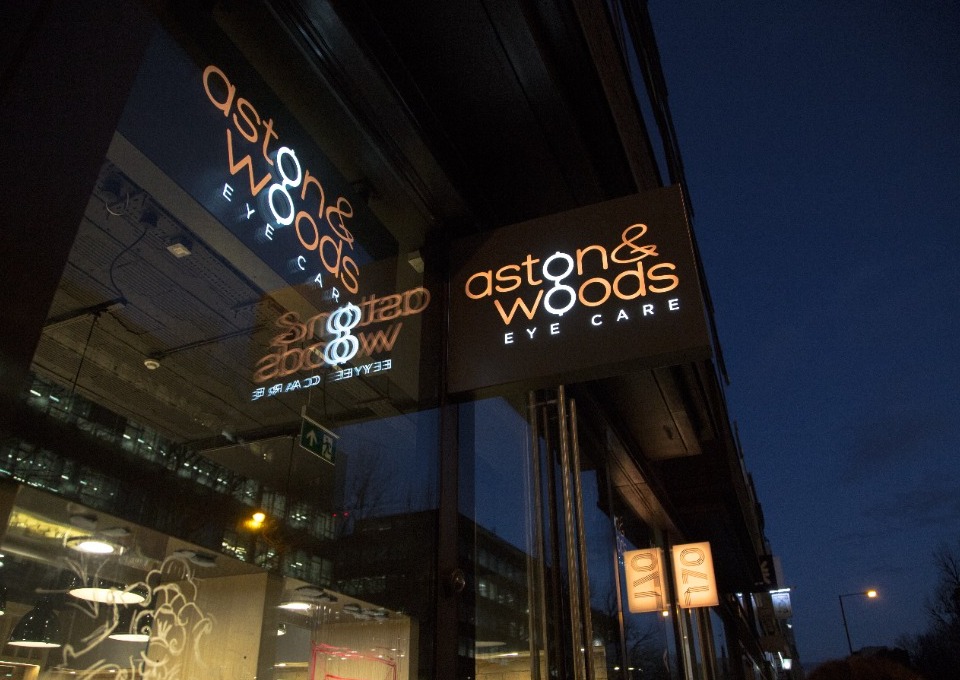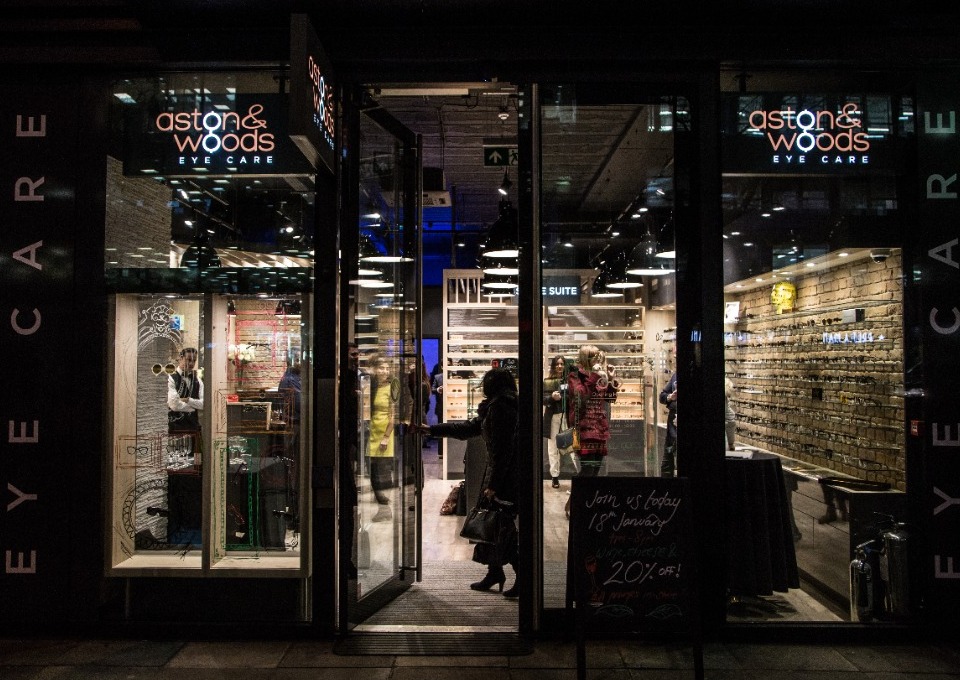 The Brief
Based in the vibrant heart of Central London, on Tottenham Court Road, Aston & Woods are a new independent opticians combining high-end fashion with optical expertise. They offer a range of high-end luxury branded eyewear, along with premium eye tests and ongoing eye care, to provide customers with the ultimate eyecare experience.
Aston & Woods approached us to develop their brand, website and a suite of marketing materials to support their launch. They required a strong, premium brand that would reflect their values and high-quality service. The brand would need to stand out in a fiercely competitive marketplace and help them to attract a new customer base.
Aston & Woods wanted the website to promote their brand and the services and target key demographics who were local to their store on Tottenham Court Road, as well as utilising search engine optimisation post-launch. The main objectives were to build up strong search engine rankings, generate webpage traffic and raise enquiries through the website – with the ultimate goal of increasing sales and revenue.

The Brand
Following an intensive discovery session with Aston & Woods, where we really got to know them and their ambitions, we set about creating their new brand.
The client was keen to incorporate glasses into their new identity but in a clever and subtle way. We sketched out various logo options, before developing and refining their preferred design. The final design agreed upon consists of the whole logo incorporating the eyeglasses, and the eyeglasses element as an additional icon, that could be used alone where required. Striking used alone, the icon further enhances the message of Aston & Woods.
The glasses icon contained within the final logo provides a useful brand asset which can be used across their different marketing materials, such as signage and packaging, helping to build a strong and consistent identity. The branding is true to the original brief, and effectively demonstrates the progression of the brand from initial sketches to finished, polished logo.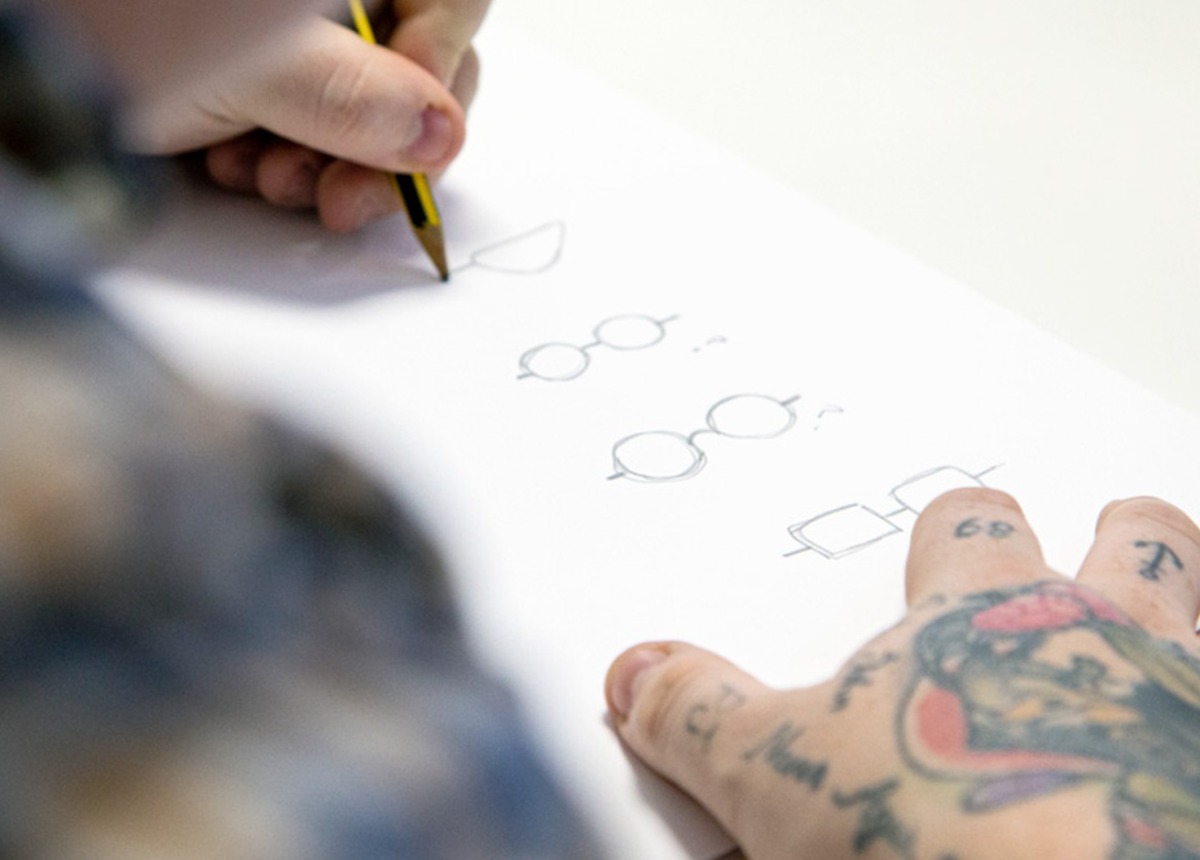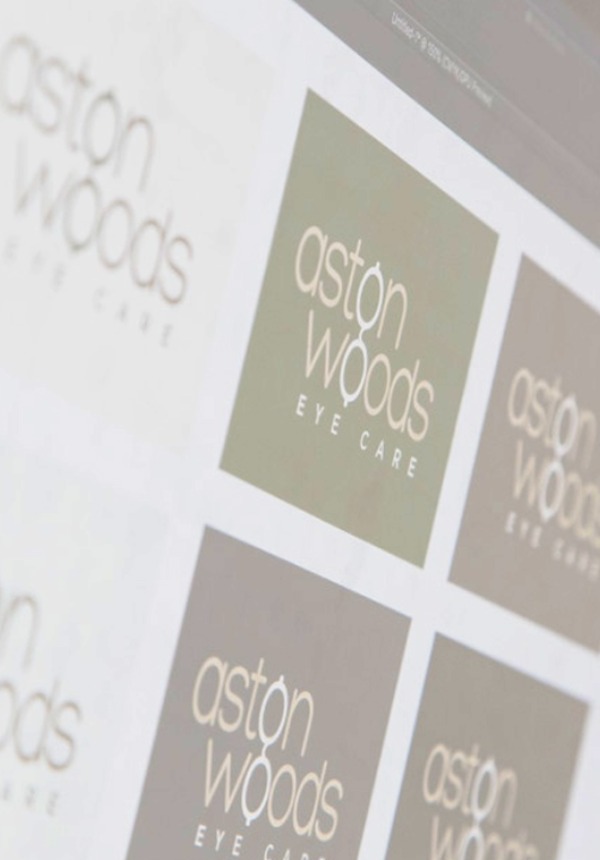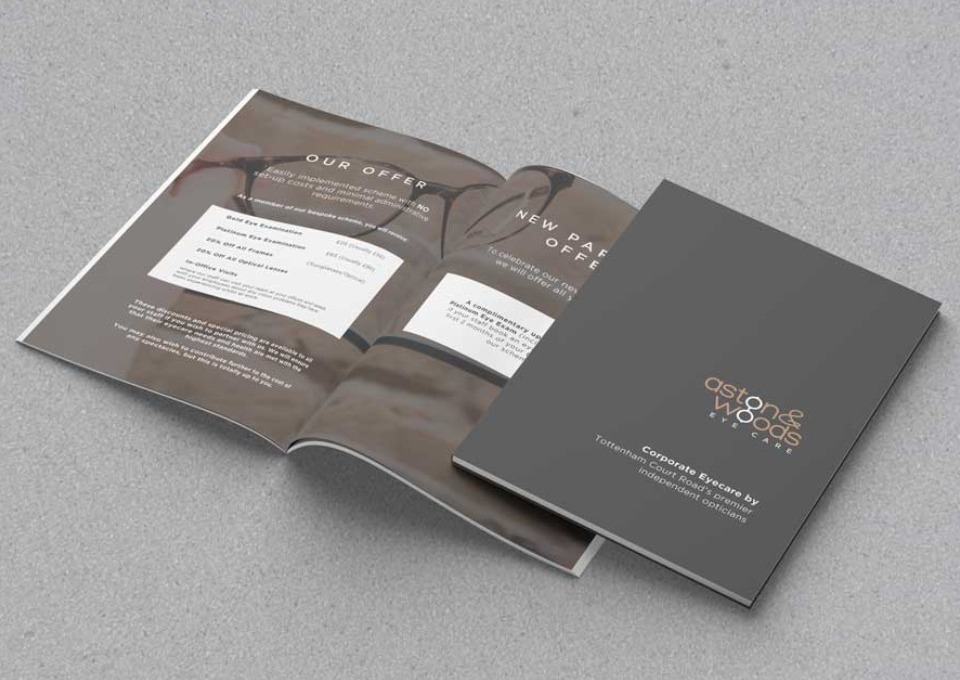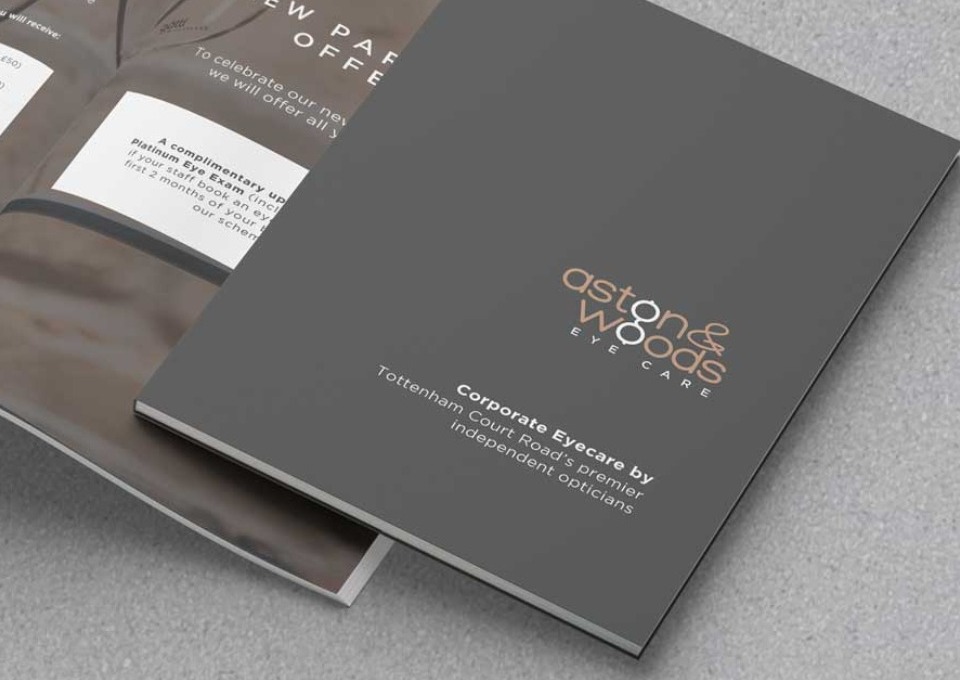 New Website
We designed the website to be easy to navigate and interact with, across desktop and mobile devices. The site allows Aston & Woods to showcase their product ranges, as well as their expert service offering. And to reflect their positioning as eyecare experts, the website also features a knowledge bank with information about common eye issues such as cataracts. Visitors can even book their appointments through the site, selecting their preferred type of service, date and time.
With the nature of their business, we knew that some of their prospective clients may not have the best eyesight, so we incorporated a nifty feature allowing visitors to easily increase the size of the text on the website.

SEO Results
To help attract new customers to their Fitzrovia store, we focused on in-depth keyword analysis, specifically considering individuals in Central London and what they would search for online. This was especially important, as their products are only sold in-store and not online.
We also carefully crafted the content and metadata on the new website to ensure it accurately informed users of the content for each page. We also optimised the content and relevant search engine titles and descriptions with keywords to attract the desired target audience.
Our SEO strategy saw immediate results. With Aston & Woods' online goal conversions, including enquiry form submissions, phone calls and emails, all rocketing with an overall rise of over 200%.
Analytics show that, not only are the same users returning to the site, but there's also been a noticeable rise in potential new customers finding the site.
Our keyword strategy brought the desired results, with organic search results showing that Aston & Woods online visibility grew by over 12% in their first month.
"I can highly recommend Hydra to anyone, we have been using them since they started and as they have grown they have always exceeded our expectations. A pleasure to work with." - Keval, Aston & Woods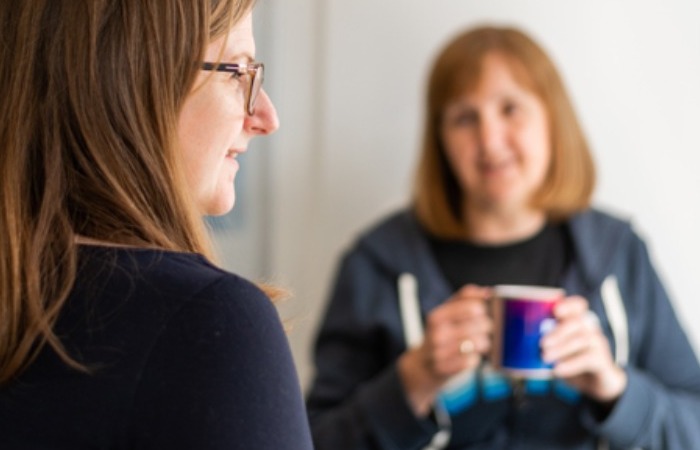 Think Hydra would be the solution for your next project?
Then what are you waiting for, let's start a conversation
Contact Us