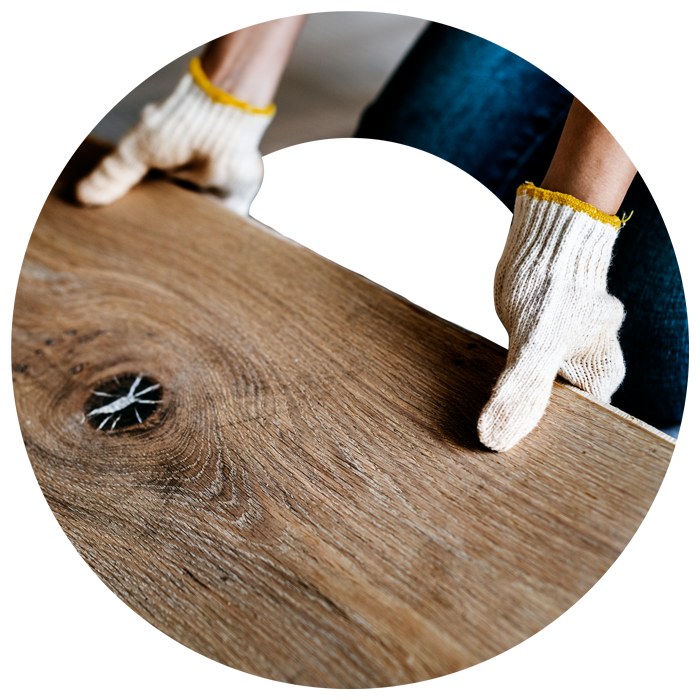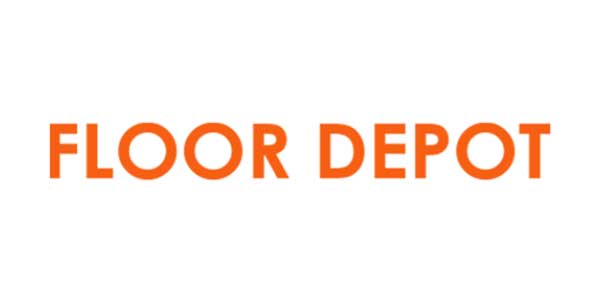 / work / floor depot
Conversion Platform with Strategic Approach
Bespoke website development for Floor Depot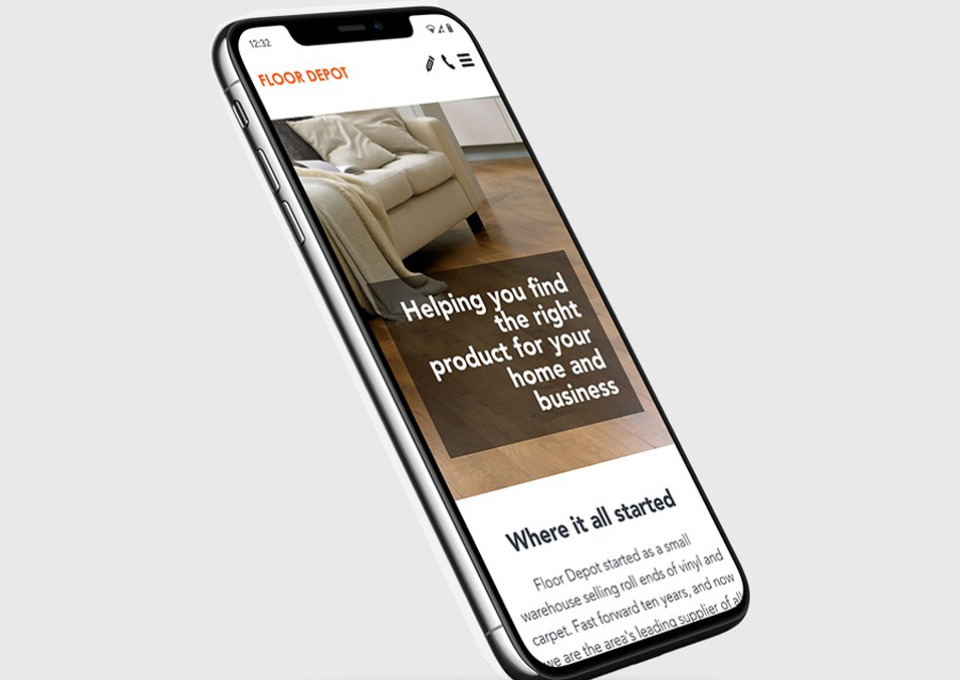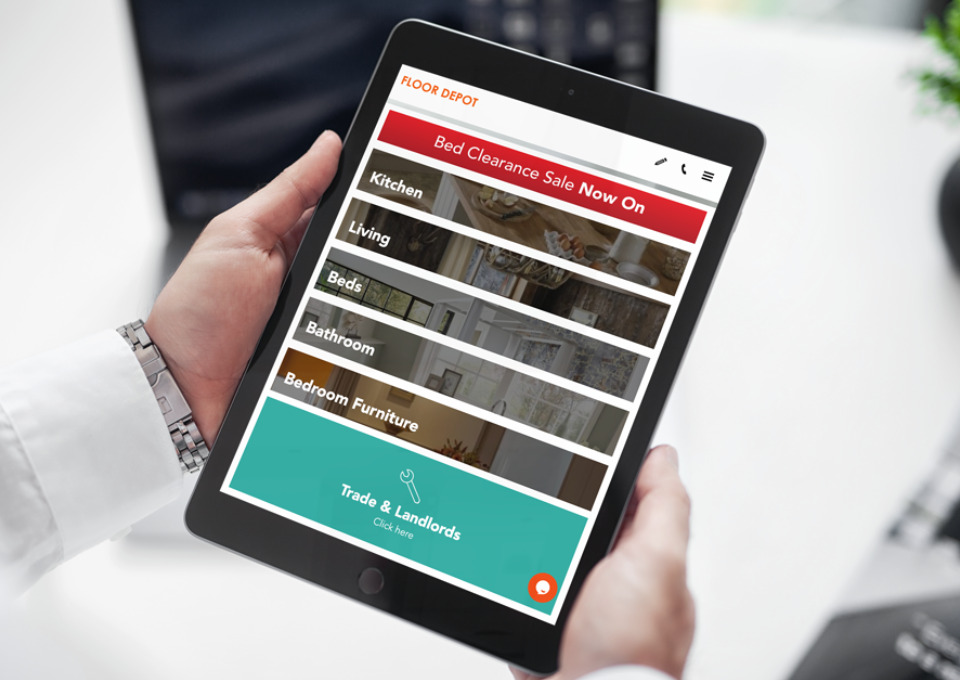 The Brief
Floor Depot are a family run business in Chesterfield that specialise in flooring supplies, rugs, beds and other accessories.
Floor Depot required an effective new website that focused on user experience, and would communicate the values of their company to their target audience. It was important that the new site also showcased their vast product range and promoted their various additional services.
One of the key objectives of the new website was to encourage site users to get in touch and book an appointment to visit the showroom. As the website would not be an e-commerce site, this would be the final conversion as the sale would be made at the showroom, in person, in keeping with Floor Depot's personalised customer service.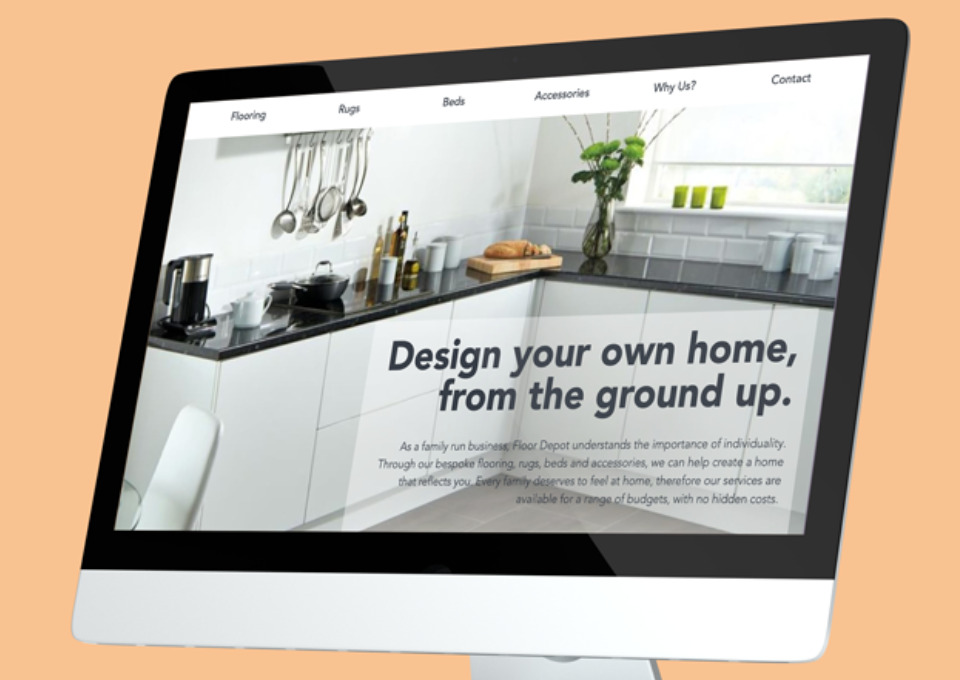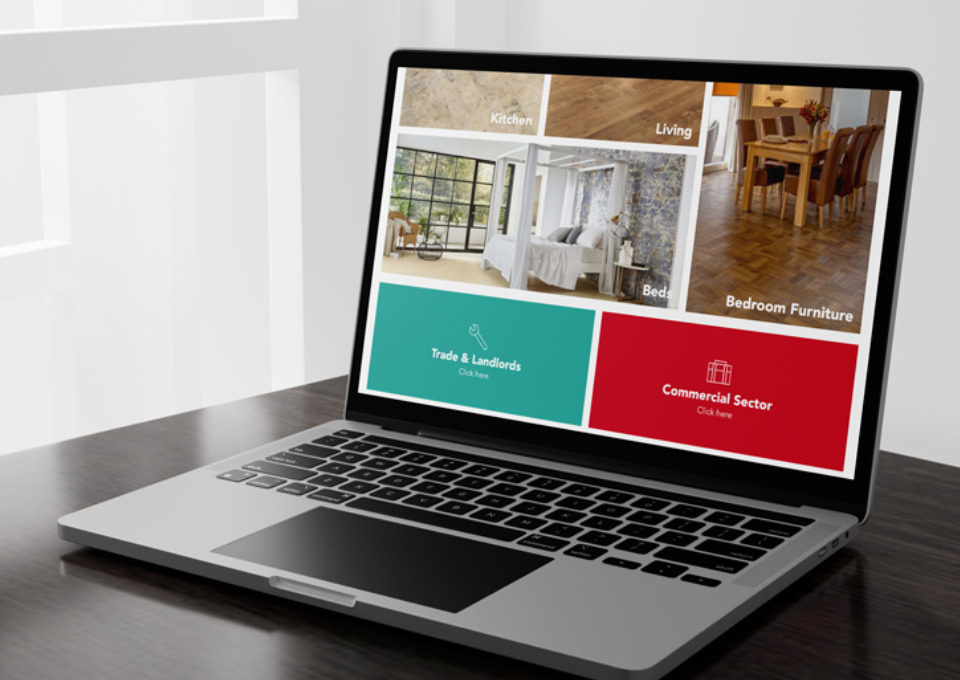 New Website
As the business has such a large target audience, the website needed to appeal to a wide variety of demographics and be easy to navigate across all devices – equally important for mobile, tablet and desktop.
The website is not e-commerce, so it was important that the site did not give the impression that it is possible to make purchases online to users landing on the site, but instead to engage with users and communicate the key services that Floor Depot provide to customers.
The design needed to have a modern feel to reflect the products that they sell, and the market that they sell to.
Floor Depot has a very personal approach and customer-centric business model.They build good relationships with their customer base - the new website reflects this attention to customer care with personal touches such as a historical timeline of the business, customer testimonials and a customer gallery.
Increasing the level of social media integration with the website has also helped to improve engagement and has been fundamental in giving the new website more personality.
The website clearly walks the user through the pre-purchasing journey in the same way that the showroom does, taking care to always be customer-focused and consistently reinforcing the personal approach that Floor Depot work hard to deliver.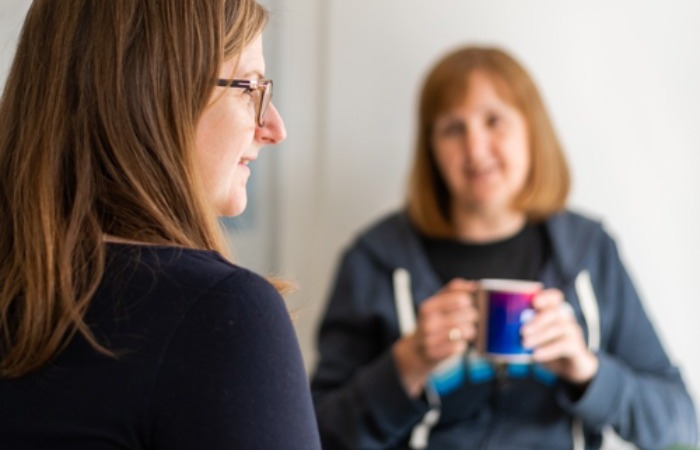 Think Hydra would be the solution for your next project?
Then what are you waiting for, let's start a conversation
Contact Us